Welcome to the
CANNAVERSE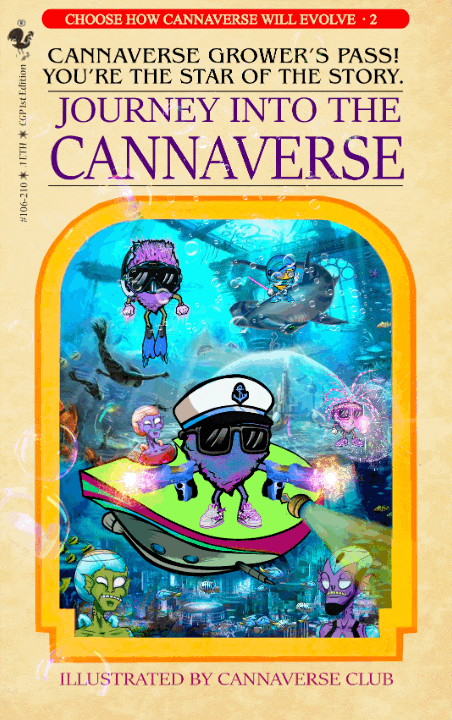 An Inclusive Reward Program and omnichain Marketplace
Uniting the Cannabis Industry for All

Cannaverse Club is an inclusive rewards program for the cannabis industry backed by an omnichain marketplace for brands and community partners.
The Mission

Cannaverse Club's mission is to bridge the gap within the cannabis industry by offering an inclusive rewards program for partners such as brands, project developers, and communities by engaging with our membership through the sale of products or branded interactive missions, events, and activities both on and off the blockchain.
​
Our goal is to connect a fragmented industry by providing a universal, inclusive, accessible loyalty program and decentralized marketplace.
​
Uniting the Consumers, Brands, and Community.

Join the Club
The Cannaverse is open to all! We are bringing together all cannabis consumers, brands, businesses, and projects to collaborate and share benefits! Anyone can join the community today by jumping into our Discord, but if you want to get access to all the benefits, you have to own one of our NFTs.
​
Be the first to get the Cannaverse Club NFT by minting our super-limited Cannaverse Grower's Pass. The CGP is a VIP pass that gets you access to our brand partner benefits today, and includes our membership NFT at launch this Summer. Only 420 will ever be minted. Learn more below!

All participating members of our community will gain access to our ecosystem, including our discord, audio spaces, omnichannel marketplace, and the upcoming Cannaverse metagame which will enable you to discover new products (as allowed in your jurisdictions), be part of this growing global community and explore the Cannaverse, where your actions affect how the Cannaverse will evolve!
​
If you represent a brand, project, or business in the cannabis industry, anywhere in the world, reach out to us and let's team up!
​

The Cannaverse Grower's Pass (CGP) is a collectible NFT that grants you all-access members-only perks, product discounts, and cannabis-centred content.

However, unlike most NFTs, the Cannaverse Grower's Pass is also your key to our Reward Program, offering you IRL benefits such as FREE products, discounted merchandise, NFT airdrops, live events, and additional perks from our partners.
You can buy, sell or trade your CGP or hang onto it and stash the rewards!
Introducing the




Cannaverse Grower's Pass!
What You Get WHEN You're a Cannaverse Grower's Pass Holder
Ownership of an original NFT, validated and logged on the Ethereum blockchain

A voice in the evolution of this web3 company

IRL perks from partner brands and communities

Exclusive discounts in the Cannaverse ecosystem

Gift cards from our product partners

Pre-release access to new products

Pre-sale access to future collections

Activation pack (phase 2)

CGP Discord Role

Access to Growers' Private Lounge on Discord

Additional perks revealed at a later date
The Omnichain Marketplace
​
Cannaverse Club is a universal shared rewards program and inclusive omnichain marketplace for the cannabis industry.
​
Cannabis Consumers can discover new products, gain benefits, and level up through engagement, across jurisdictions in one place.
​
Cannabis Brands and Businesses can market, sell, and engage with qualified Consumers based on their jurisdiction while offering expanded benefits to their Consumers.
​
Project and Community Partners can promote, market, grow their projects, and offer expanded benefits to their community.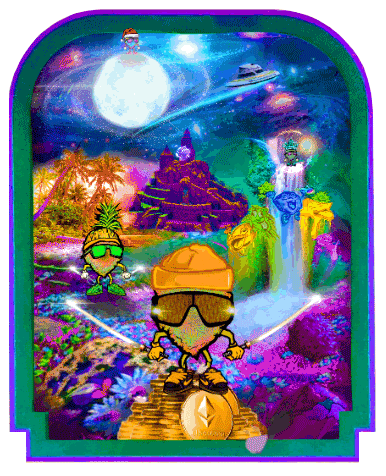 For nearly 42 Million years, the cultivators have been tending to their luscious gardens. Their labour of love turned Cannaverse into a focal point throughout the multiverse. A utopian paradise where Cultivators, Strainies, Curators, and Outworlders live in harmony. Millenniums have since passed, and generations of Cultivators and Strainies have enjoyed the fruits of this unexpected symbiotic partnership. That is until a few decades ago when a series of environmental disasters that seem to coordinate to be natural.
​
Come join us in The Cannaverse, fun and inclusive space where members can share their passion for cannabis and cannabis-related culture while accessing quality curated content and IRL perks. Throughout this process, the community will collectively search for solutions to help us save Cannaverse and its citizens as we progress in this interactive storyline.
​
Join D­­iscord to engage with your buds!